Welcome to my webpage.
My name is Dr Sahir Shaikh and I am an MedCo accredited medical expert. MedCo is the system used to facilitate the sourcing of medical report providers in claims brought under the Ministry of Justice RTA Small Claims Pre-Action Protocol or the Pre-Action Protocol for Low Value Personal Injury Claims in Road Traffic Accidents. I have been providing medico legal reports for over 20 years.
I am the only expert in the UK to have completed advanced training in the Whiplash Injury Biomechanics. I undertook this training over three years having attended five training workshops in the USA.
I have trained with Dr Arthur Croft who is a world leading authority on the Whiplash Injury Biomechanics and Crash Testing.
I can see the clients at a number of venues across the UK, listed below.
You can book an appointment with me within 15 minutes of selecting me on the Official Injury Claim Portal. Should you have any questions please do not hesitate to contact my admin team.
I look forward to meeting with you.
Dr Sahir Shaikh
MMBBS DOrtho MspMed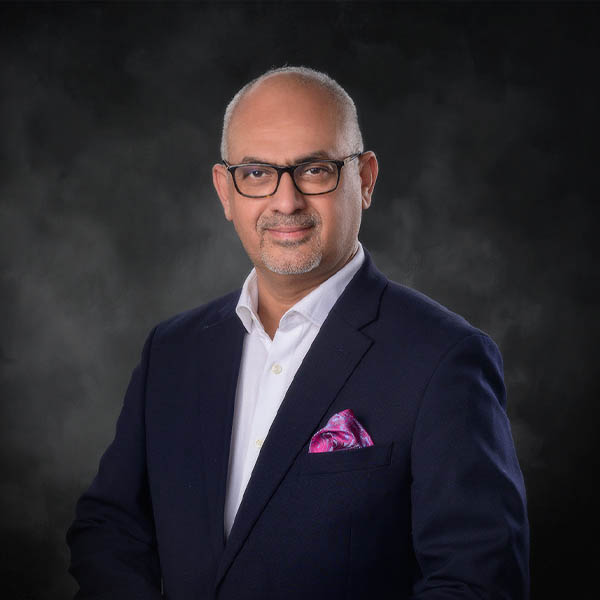 Contact Details:
You can contact us in the following ways:
Telephone:
0330 052 5010
Email: drshaikh@2expert.org.uk
Livechat: see bottom right of this page
SMS: By responding to a message sent by ourselves.
If you need to write to me, please do not send to the consulting room, but post to:
D2Expert, Suite 2E, North Lane House, North Lane, Headingley, Leeds, LS6 3HG
We respectfully ask that these contact details are only used for cases instructed via the Official Injury Claim Portal or GP DME Solicitor cases. If you require assistance with a case that has originally being booked via a medical reporting organisation, then you must contact that company directly, as the D2Expert administration team have no access to deal with such queries. Any none medico legal work needs to be directed to their usual practice address.

Bournemouth
SoCo Therapies
175 Holdenhurst Road
Bournemouth
BH8 8DQ
Heathrow London
AS Medics Ltd
Orega
Stockley Park
Uxbridge
UB11 1FE
Essex
Best Health Clinics
58 Billet Lane
Hornchurch
Essex
RM11 1XA
North London
H3 Wellbeing
345 Green Lanes
Harringay
N4 1DZ
Newcastle
onmedical
52 Heaton Road
Newcastle upon Tyne
NE6 1SE
Manchester
Remedy Lounge
3rd Floor Milton Hall
244 Deansgate
Manchester
M3 4BQ
Liverpool
Brown Medical
47 Rodney Street
Liverpool
L1 9EW
Birmingham
Consulting Rooms 38
38 Harborne Road
Birmingham
B15 3HE
Hereford
Hereford Centre for Natural Health
Eastholme Avenue
Belmont
Hereford
HR2 7XT
Milton Keynes
Isis Chiropractic Centres
Isis House, 50 Tilers Road
Kiln Farm
Milton Keynes
MK11 3EA
Northampton
Cedar Grove Clinic
Royal Oak Way North
Daventry
NN11 8PQ
About Your Medical
About D2Expert
Privacy Notice
Data Security Policy
Data Protection Policy
Data Breach Policy
Data Subject Request Policy
Complaints Policy
Clinical Escalation Policy
Notice
About Your Medical
Information for Claimants about their medical examination
Introduction
The Expert is an accredited expert, who is able to examine your injuries and write a medical report, as part of the Litigant in Person system that you are enrolled in. Once you have been examined and approved the report, the compensator (insurance company of the party at fault for the accident) will use this as the basis for your compensation.
As a litigant in person dealing with your own claim, The Expert pledges to deal with your claim with integrity, fairness and diligence. Although they are acting for you, their over-riding duty is to the Court, so it is important to understand that although they are sympathetic to all of your symptoms and allegations, their report must say whether on the balance of probability i.e 50% of more whether the symptoms you have in each area are or are not related to the accident for which you are claiming for. The Expert will always explain to you the basis of their opinions in their final report.
If at any stage during the process you have any questions or comments, please do not hesitate to contact the administration team who can be reached via telephone, text message, livechat or email.
Booking Your Medical
On receiving your case, we will add this to our secure case management system and you will be sent a link our simple portal, which allows you to book your own appointment if you so wish. If you want to speak us at time of booking your appointment, please contact us. If we do not hear from you we will attempt to call you in order to book the appointment.
Once the appointment is booked you will receive a text message and an email with the details of your appointment. Should you wish for a letter to be sent please let us know.
When the appointment is booked, you will be sent a link in order to find the venue.
It is important that the appointment is convenient to you. If you have any issues attending the appointment, please contact us as soon as possible so that we can address this.
We will remind you of the appointment before it takes place.
Attending the Medical
Please remember to bring some photo ID with you to the medical examination. Ideally this would be your passport or driving licence. If you do not have one of these please considering bringing work ID, education ID or a travel pass.
Please try and attend your appointment on time and we ask that you do not arrive too early, but please allow time for traffic, finding the clinic and parking. If you are late we will always do our best to accommodate you.
The appointment will result in you having to undertake a medical assessment of the affected area(s). It is advisable that you wear loose fitting clothes. If you wish to take a family member, friend or carer to act as a chaperone or interpreter, you are most welcome to do so.
The Expert will need to know lots of details about the accident, your injuries and treatment. It is important to be prepared for the questioning nature of the examination. It maybe helpful for you to take a note of any relevant dates of treatment if you need to.
Once the medical has taken place, the report will then be produced and uploaded to the Official Injury Claim site. From here you can review the report. Should you wish to correct any factual inaccuracies within the report, there is the function available to send such a request to The Expert.
The most important thing to remember about your examination is that it will be relaxed and friendly. It is not an inquisition or a cross examination! Simply be open and honest about your injuries and symptoms and how they have affected you since the accident. If your symptoms have improved or gone away, don't think you have to report or display ongoing problems if they are better. Simply tell it "how it is" and the Expert will report  on these even if there is nothing to actually see on examination or bothering on the day of the appointment.
Our Service Pledge
In addition to our commitment to treat each claimant with courtesy, respect and dignity, we also aim to offer firm timelines to deliver your report. These include:
Offer you a choice of appointments within 4 weeks of your choosing me.
See you within 10 minutes of your designated appointment time.
Complete your report as you see me.
Explain my findings to you at the time of the appointment.
Upload your report to the LiP Portal within 24 hours of your appointment.
Deal with any questions or amendment requests within 3 working days. (Respecting the fact that DME has to remain independent).
Data Security & Use of Data
In order to arrange and complete your medical, we will have to process and store the information which you have already provided to us from the Litigant in Person Portal.
This data will be kept confidential and only shared with our contracted secretaries, administrators and IT providers (notably D2Expert) in keeping with the rules on the use and storage of data based on our legitimate interest, which is that you have asked us to conduct a medical on your behalf.
In relation to any special category personal data, such as health records, we rely on the legal claims basis for processing this data, in addition to our legitimate interest.
All of our policies regarding privacy, data and GDPR can be found on our website. If you have any concerns regarding the use of your data, please raise them at your earliest convenience.
Complaints
We acknowledge that we can never get everything right. If at any time you feel we have let you down or there is something that we could improve, then please tell us. You will be given a customer feedback form at the end of your examination, which will be anonymous, so please feel free to help us improve anything that we haven't got quite right. If you don't want to fill this in, then just call us or drop us an email.
However, if there is anything that you feel you wish to take further with a more formal investigation then do not hesitate to ask us for our complaints procedure.
Charges
As your case has been accepted onto the LiP Portal, the cost of the medical report will be paid by the compensator, so we will never come to you to ask for money. We understand that occasionally appointments need to be changed last minute or that you forget to come and don't attend. Please make every effort to do so. We will remind you by text message the day before. However, it is our policy not to charge for such events, as we understand life sometimes gets in the way.
About D2Expert
Privacy Notice
Data Security Policy
Data Protection Policy
Data Breach Policy
Data Subject Request Policy
Complaints Policy
Clinical Escalation Policy
Notice