MedCo Compliant Medico-Legal Administration
D2Expert has been providing Medico-Legal Administration services for Direct Medical Experts registered on the MedCo Portal Since July 2015.
We have processed in excess of 10,000 appointments on behalf of experts as a one-stop shop for the administration of their medico-legal appointment booking and administrative liaison with Claimants.
Our service and workflow was audited, on a voluntary basis, by MedCo and the MedCo audit committee have fully scrutinised the workflow and processes adopted by D2Expert. Following some minor changes to our process, A confirmatory letter following a face to face meeting with Mrs Sue Brown, Head of the MedCo audit committee concluded that:
"MedCo registered Medical Experts and Authorised Users are not in breach of their User Agreements and no further action in relation to this matter is therefore required."
 D2Expert is therefore delighted to extend our service to a wider cohort of Direct Medical Expert, especially in regard to meeting the challenges of dealing with unrepresented Claimants as part of the Governments new Litigation in Person portal.
Services Provided to Direct Medical Experts
Input of Instruction data onto case management system within 2 working hours of notification.
First contact made with the Claimant within 60 minutes to offer a mutually convenient appointment.
3 Attempted contacts by telephone, email and SMS within first 3 working days of instruction.
8.30am to 8pm inbound call response with full access to case management system.
24/7 365 Call reception and message taking service.
Appointment Rescheduling, Confirmation and Reminders.
Report Invoicing and Despatch.
Administering supplemental requests.
• Nephex D2E Case Management system allows for the professional and comprehensive logging and management of all cases.
• Proven track record with over 300,000 cases delivered by it over 5 years, and assisted organisations to successfully pass over 30 individual MedCo Audits.
• Detailed logging of tasks, key dates, and exception events, which allow the forensic reporting of any required SLA reporting, along with granular exception reports.
• Securely hosted with IS027001 & ISO22301 Data Security and Backup standards.
• Encrypted delivery (Client/Server) with no local, client side, storage of data and two factor authentication built in.
• Industry standard password protection, forced change, and strong password enforcement.
Nephex Medical has delivered over  690,000 Medical reports in the last 5 years.
Recognised by all Tier 1 and Tier 2 MedCo MROs in addition to Direct Medical Experts.
Built in Diary Management for the individual expert.
Free Text report writing, which combines the automatic production of mandatory MedCo data creation and uploads.
Two Factor Authentication with encrypted end-to-end client/server tunnel and no local storage of data on the experts PC/Laptop.
Securely hosted with IS027001 & ISO22301 Data Security and Backup standards.
No access of outsourced administration team to Nephex Medical or report writing or editing functions ensures complete firewall between clinical and administrative roles.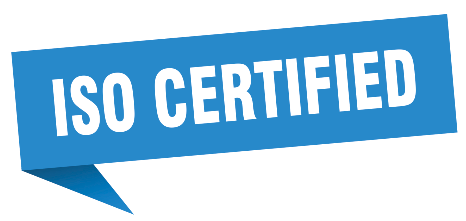 October 2020 Re-acreditation audit:
Number of nonconformities identified 0 Major 0 Minor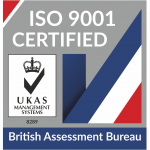 ISO9001:2015 is defined as the international standard that specifies requirements for a quality management system (QMS). Organizations with this standard demonstrate the ability to consistently provide products and services that meet customer and regulatory requirements.
The Ministry of Justice refers to this as a specific consideration that Direct Medical Experts should undertake with regards to demonstrating an understanding of how to engage in a sensitive way with unrepresented claimants and that DMEs and their staff know how to deal with the differing needs of individuals.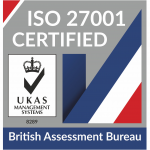 ISO27001 is an international standard for managing information security. It details requirements for establishing, implementing, maintaining and continually improving an information security management system (ISMS) – the aim of which is to help organizations make the information assets they hold more secure.
This is a MedCo requirement for Tier 1 Medical Report Organisations only, who hold themselves out to commit to the highest standards, but D2Expert are proud to hold this prestigious standard, as we and our clients believe that data security is essential for all medico-legal examinations.
If you are a Direct Medical Expert and wish to join D2Expert or have a general query please send to info@d2expert.org.uk
We look forward to hearing from you.